Structura Institute is a Structural Integration & Massage Therapy School, with a focus in rehab therapies that correct structural dysfunction and alleviate chronic pain.  
Our Structural Integration and Massage program has been preparing students to be highly competent and compassionate professionals for over 20 years. We take pride in bringing together the most advanced educational philosophies and the most current research together to create an effective and supportive learning environment. Preparing our students to successfully pass the Massage national licensure examination and the International Structural Integration Board Certification.
Our goal is to develop well-trained practitioners and see that every person can easily receive this therapy when they need it from a skilled, licensed professional.
We believe the 'Art of Bodywork' is to create a client centered approach through a balance of knowledge, technique and intuition.
IASI Recognized SI Training Program
Structura Institute is recognized by the International Association of Structural Integrators® (IASI) as an SI Training Program, and our programs are compliant with IASI's current educational standards. To view The IASI website, click here.
Structura Institute founders Jason and Nancy Prince started their private practice in 1998 with a vision to provide therapy that did not just give temporary relief for their clients but that addressed the root cause of their discomfort. Through training in Structural Integration, an advanced bodywork method that focuses on manipulating the connective tissues of the body known as fascia, they found an effective therapy that produced long-term, life-changing results. Structural Integration became the foundation of the therapy they offered. In 2000, eager to share this effective technique with others, they began offering continuing education courses aimed at training massage therapists in Structural Integration.Jason, ever committed to honing his skills and advancing his expertise in the field, continued to receive advanced training and earn certifications in both Structural Integration and other methods that complement the therapy. Over the next twenty years Jason incorporated his expanding expertise into the continuing education curriculum in order to offer the most up-to-date training methods that address new dysfunctions that occur in the body due to modern lifestyles.In 2020, the Princes' saw a need for a full training program that educates Structural Integration practitioners while also providing them with massage therapy education that appropriately supports their Structural Integration training and allows them to become licensed professional therapists. They created Structura Institute to fill this need and will begin offering the Structural Integration & Massage program in Spring 2021.
Structura believes training must be based upon a solid, structured focus on learning by doing.  Training Programs teach a thorough understanding of theory, but also concentrate intensely upon how to apply that theory in practice.
We believe that a balance between knowledge, technique and intuition will create a client centered approach. This truly is the Art of bodywork.
There is nothing more practical than the art of human hands sculpting and manipulating the soft-tissues of the body.  From the first known texts manual techniques have been a solid part of traditions and healing practices in all cultures.  The human body is a motion machine.  The bone-levers and muscle-pulleys make that perfectly clear.  We may have a high purpose; physical movement is how we accomplish it.  Fundamental movement patterns are essential to a pain free quality life.  There is no artificial replacement for motion.  Motion is absolutely crucial to all the body's operations and overall welfare.  Manipulation and movement therapies in this unique human to human contact assists the body's own role in health and healing.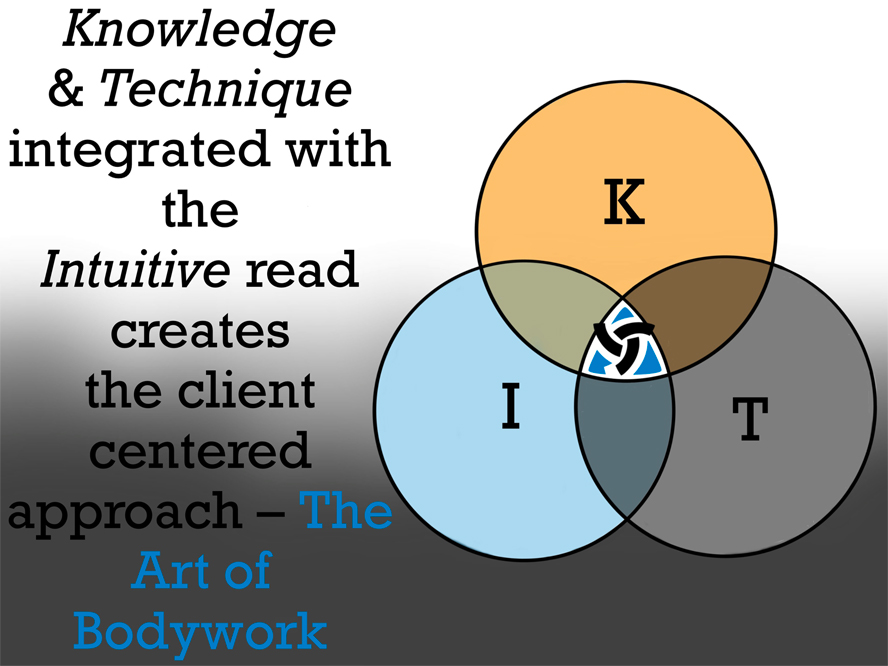 Ready to make a change?
Or call — (385) 316-8910
"The training helped me see the body more as a whole to be integrated instead of pieces of a person to be worked."